How to Sync or Un-Sync Your Sven & Son Adjustable Bed Base

Caitlin Bailey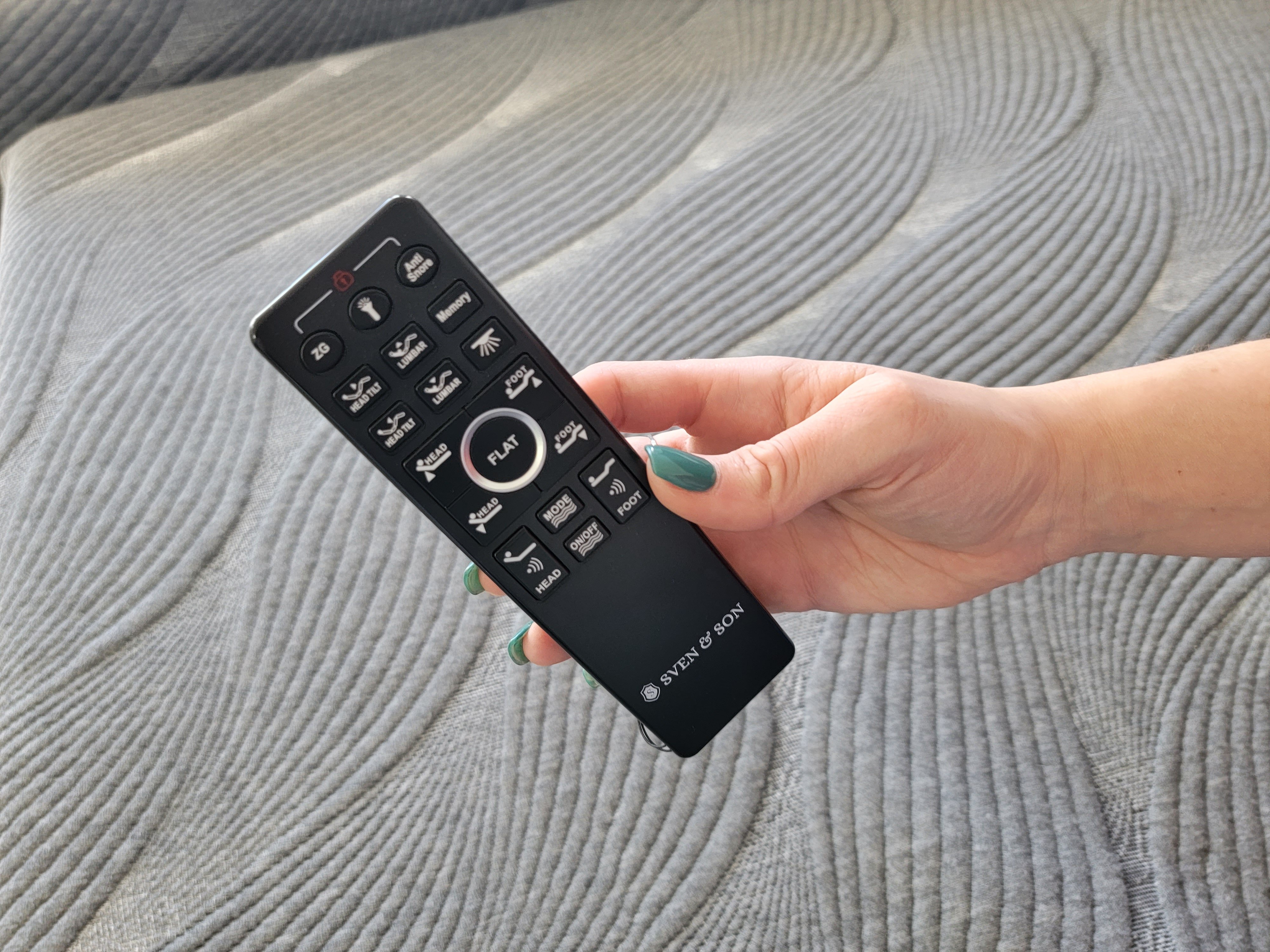 We know how exciting it can be to receive that big purchase after waiting patiently. As adults, we especially love when we get a new item to update our home. An adjustable bed base is one of those upgrades many of us never knew we needed it until we got one. So, you get right to work setting it up and playing with all the features, but sometimes, the little steps in between that make your luxury item that much better are forgotten. That's where we come in! One of the questions we receive most often is how do you sync your new split king bed base? Let us break it down for you so you can get back to relaxing like a pro. 
First, get two pieces of tape and put them on your remote. Label the left remote A and the right remote B with a marker. Make sure the remotes work with their originally assigned base. Do not skip this step it will keep you sane later down the road. 

With remote A in hand, go behind base B and find your power cord and the blue button on it. This is your pairing button for base B. 

 While holding down the head-up and foot-up button on remote A, press and hold the blue pairing button on base B. You will hear 3 beeps; this means it is synced

.

If no beeps occur, make sure you are holding the buttons on the remote FIRST before you hold the pairing button. 

Next, have both remote A and B in your hands.

On remote B press and hold the head tilt down AND under the bed light button at the same time. On remote A press and hold the head up and the foot up button. 

Hold all 4 buttons for 10 seconds.

Finally, try out some of the features on both remotes to ensure they are properly synced together! 
For those who want each side of their split king mattress to operate separately, the steps to unsync the base are just as simple!
Unplug both bases and take the batteries out of both remotes.

Starting with one size, press the head up and foot up buttons on the remote while putting the batteries in the battery compartment.

Plug in the base and locate the blue pairing button on the power cord.

Press the head up and foot up buttons on the remote while also pressing the blue pairing button.

Once you hear a beep, check to make sure the base it operational.

Repeat steps 2 through 6 for the other base.
If you have any issues, you are always welcome to call our customer experience team for further tips and tricks at 904-474-9998. Monday through Friday, 9 am – 7 pm; Saturday 9 am – 6 pm; and Sunday 10 am – 6 pm Eastern Standard Time.